One of the nation's largest agencies specializing in selling all inclusive vacation packages since 1993.
And NOW - Royal Caribbean & Celebrity Cruises!
LOWER PRICES - NO SERVICE FEES
NEVER PAY BROCHURE PRICE AGAIN! CALL US TODAY AND TELL US WHERE AND WHEN YOU WANT TO TRAVEL and we will reserve your discounted all inclusive vacation package.We can also offer discounted rates on non-allinclusive hotel packages but you must advise us which hotel you want to stay in to receive a discounted price.
Apple Vacations
Sizzlin' Specials! Shop for the hottest deals! Pick your flights and hotel - Click and Go!BOOK ONLINE HERE!
If we happen to miss a topic you love....be sure to contact us! I would almost bet we can locate - or design - a vacation to highlight any interest that appeals to you. Keep in mind that if you don't see your dream vacation on this website, it just means we haven't listed it. There is only so much room, and we've tried to show a few of the more interesting vacations we've run across. Let us know if you saw something else on your own, or an advertisement you ran across, and we will be happy to take care of all the details for you, so you won't have to. And remember...we get paid by the vacation supplier at no extra cost to you. The price you find elsewhere, is the price you'll pay with us, but also remember, our prices are usually better as we have access to unadvertised specials and group deals that you won't find on your own. We deliver personalized service - at "dot-com" prices!
If we can help you with any of your travel plans; be it cruise or land, business or pleasure, groups or individuals, in the U.S. or abroad - just let us know! As your Personal Travel Consultant,
it will be my pleasure and delight to serve you!
Vacation Deals from Chicago
4 nts Punta Cana RIU Palace Bavaro (AI) Jan 4-15 from $789.00pp
7 nts Riviera Maya RIU Yucatan (AI) Jan 10,11,12,13,14 from $979.00pp
6 nts Los Cabos Barcelo Gran (AI) Feb 2,16,23,Mar 29 from $1109.00pp
Vacation Deals from Rockford
7 nts Riviera Maya RIU Yucatan (AI) Jan 4,11,13,18,20,22,25 from $979.00pp
7 nts Punta Cana Ocean Blue (AI) Jan 26,Feb 2,9,16,Mar 1,8 from $979.00pp
7 nts Costa Rica Planet Hollywood (AI) Jan 3 from $1389.00pp
Please call our office with your travel plans and YOU WILL ALWAYS PAY LESS MONEY THEN YOU BOOK THRU TRAVEL ALL INCLUSIVE!
There's still time to travel to your favorite vacation destination this season! With our Winter Clearance Sale, you'll be trading cold snow for warm sand and enjoying an amazing vacation to our most popular resorts – all without breaking the bank! Plus, you'll save $200 INSTANTLY* on Exclusive Nonstop Vacation Packages throughout Mexico and the Caribbean!
Each vacation package includes roundtrip airfare, hotel accommodations, and roundtrip ground transfers in most destinations. All meals, drinks, entertainment, and tips are included at all-inclusive resorts, too!
Book by December 19, 2019.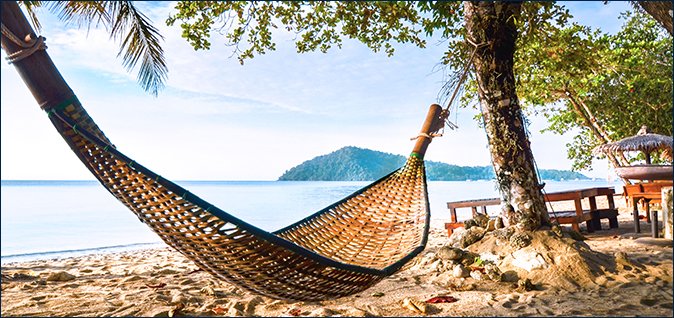 STOP LOOKING AT PICTURES OF THE DOMINICAN REPUBLIC AND EXPERIENCE IT FOR YOURSELF

Check the Dominican Republic off your bucket list while the prices are still this good. Book by December 19 and save up to $300 off the vacation package using promo code plus up to an additional 68% off select hotels.
Promo code is valid for travel 12/7/19 – 9/30/20 for air/hotel packages to Mexico, Caribbean& Costa Rica, 2-night minimum stay required. Save up to $300 per reservation based on a 6% discount on the hotel portion of the vacation. Valid on new bookings made between 6 pm CST on 12/5/19 and 6 pm CST on 12/19/19.
This is not a cruise. This is the Royal Caribbean. You deserve more than an everyday escape — you're due for an adventure. And for a limited time, save BIG with Royal's 30% OFF Sale!
Book a Royal Caribbean cruise with us, departing on or after January 4, 2020 and get 30% off all guests in the stateroom.
Plus, book select Alaska, Bahamas, Bermuda, Canada, Caribbean, Northeast Caribbean, Coastal, Europe, Hawaii and Repositioning voyages departing through 2020, and kids 12 and under sail free!
ROYAL'S 30% OFF Terms and Conditions:
Cruise must be booked December 4 - 26, 2019 (the "Offer Period") only. Offer applies to all ships and sail dates departing on or after January 4, 2020, excluding China departures. Offer includes 30% off the standard cruise fare for all guests in a stateroom, for all stateroom categories. All savings will be applied automatically at time of booking. Single occupancy guests paying 200% cruise fare are eligible for full amount of offer; single occupancy guests paying less than 200% cruise fare will be eligible for a prorated value of the offer.
Kids Sail Free offer provides free cruise fare of third and higher guests who are 12 years or younger as of cruise departure date, booked in the same stateroom as the first two qualifying guests in a triple or quad occupancy stateroom on 4-night or longer Alaska, Bahamas, Bermuda, Canada, Caribbean, Northeast Caribbean, Coastal, Europe, Hawaii and Repositioning voyages departing January 4, 2020 – May 15, 2020 and August 31, 2020 - December 17, 2020. In addition, Kids Sail Free applies to all Serenade of the Seas Alaska 2020 sailings. Offer excludes President's Day sailings (February 14 – 17, 2020), Spring Break sailings (March 14 – 23, 2020), Holy Week/Easter sailings (April 3 – 17, 2020) and 2020 Thanksgiving sailings (November 21 - 27, 2020). All savings will be applied automatically at time of booking, and reflect in the pricing displayed online.
All other charges, including, but not limited to, taxes, fees and port expenses, are additional and apply to all guests. 30% Off All Guests is combinable with Deck the Holiday Deals, Kids Sail Free, promotional OBCs, NextCruise offers, Instant Savings, restricted discounts (for example, Seniors, Residents, Military), Promo Code driven offers, Free Upgrades, Crown and Anchor discounts and Shareholder Benefits. Offer is not combinable with any other offer or promotion, including, but not limited to, Standard Group, Interline, Travel Agent, Travel Agent Friends and Family, weekly Sales Events, Net Rates. After the Offer Period, the Offer will be removed from the booking if the guest cancels and reinstates the booking or rebooks into a new booking on the same ship and sail date, applies a fare change, or changes the ship or sail date of the booking; certain other changes to the booking may also result in removal of the Offer. Offer applies to new, individual and named group bookings confirmed at prevailing rates. Individual reservations can be transferred into an existing group, assuming required criteria are met. Offer open to residents of the United States or Canada. Prices and Offer are subject to availability and change without notice, capacity controlled, and may be withdrawn at any time. Additional restrictions may apply. Every effort has been made to produce this information accurately; we reserve the right to correct errors.